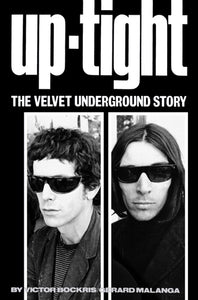 By Victor Bockris & Gerard Malanga
The best-selling definitive history of The Velvet Underground. Widely acclaimed as one of the greatest rock books ever published, it first appeared in 1983 and has remained in print in several languages ever since.
Written and compiled by Victor Bockris and Gerard Malanga, Up-Tight is based on interviews with all four members of the Velvets, as well as others who became part of Andy Warhol's circle of artistic collaborators.
Publication Date: 09.08.02
ISBN: 9780711991707
Extent: 220 pages
Format: Paperback
***Please note, if out of stock at our warehouse, this title can be purchased at all good high street and online booksellers***