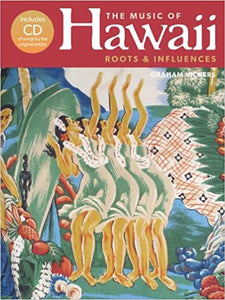 The Music of Hawaii is surely among the most evocative in the world. Using 20 songs presented as sheet music and original audio, this highly original book explores the roots of Hawaii's musical culture as well as its far-reaching influences.
The story of how a few tiny Pacific islands blazed a musical trail across the American mainland and beyond is a uniquely fascinating one.
Hawaii gave the world the slide guitar and the ukulele, not to mention some players of quite dazzling virtuosity.
Far from peddling the dreamy mood music of popular perception, the best Hawaiian musicians soon fused their traditional stylings with jazz, blues, mainstream and country music genres.
The compliment was returned and - from blues and vaudeville to The Nashville sound and the dance band era - Hawaiian music left its indelible mark on the world's popular music.
Publication Date: 14.03.12
ISBN: 9781780384276
Extent: 128 pages
Format: Hardback
***Please note, if out of stock at our warehouse, this title can be purchased at all good high street and online booksellers***