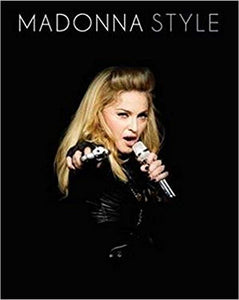 By Stacey Appel
Here is a dazzling exploration of a unique pop-culture goddess. How does she do it? The answer comes in the form of this sumptuous collection of Madonna's style effects.
This edition now includes details of Madonna's 2012 album and subsequent World Tour, her advertising campaigns for Louis Vuitton and Dolce & Gabbana, her clothing lines for H&M and her own Material Girl label as well as her Hard Candy album and videos for Celebration, Four Minutes and Beat Goes On.
Every visual aspect of Madonna is shown including her wildly inventive catalogue of personae that she and her style army have conjured over the years. The result is an absolutely stunning one-woman fashion show that spans nearly half a century.
Publication Date: 15.10.12
ISBN: 9781780381527
Extent: 240 pages
Format: Large Paperback
***Please note, if out of stock at our warehouse, this title can be purchased at all good high street and online booksellers***