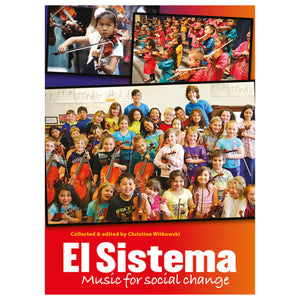 By Christine Witkorski
El Sistema – "the system" – is a music education phenomenon. Since its inception 40 years ago, over a million Venezuelan children from many different socio-economic backgrounds have participated in its mission of "social change through music".

El Sistema: Music for Social Change offers practical information for those seeking knowledge, inspiration or guidance for adapting El Sistema to widely divergent socio-economic settings, particularly within the USA. Designed as a collection of essays, it explores the voices and experiences of teachers, leaders, parents, and experts from related fields with the hope of inspiring actions, both large and small, to advance social change through music.
Publication Date: 11.01.16
ISBN: 9781785580055
Extent: 304 pages
Format: Hardback
***Please note, if out of stock at our warehouse, this title can be purchased at all good high street and online booksellers***