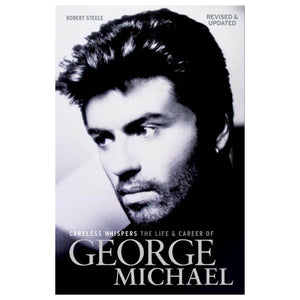 By Robert Steele
George Michael is the single most played artist on UK radio for the last two decades. He has sold 100 million albums world-wide and had seven UK number one singles and albums.
This paperback edition of the biography tells his story from the formation of Wham! in the early 1980s with friend Andrew Ridgley. Their success with hits including Young Guns (Go For It), and Club Tropicana and their split in 1986. His success as a solo artist with albums including Faith and Listen Without Prejudice. His legal battle with Sony which cost him millions of his own money. His personal life including his secret boyfriend Anselmo Feleppo who died in 1993, his former muse Kathy Jeung and art dealer Kenny Goss.
Careless Whispers is the final word on a true original.
Publication Date: 04.11.21
ISBN: 9781913172626
Extent: 320 pages
Format: Paperback
***Please note, if out of stock at our warehouse, this title can be purchased at all good high street and online booksellers***